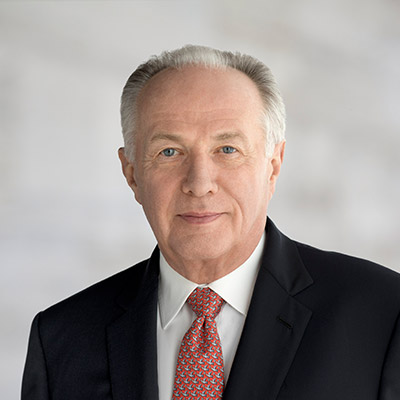 Chairman HMNC Holding GmbH
Former Chairman and CEO Roche Holding Ltd
Dr. Franz Humer
Apart from HMNC Holding GmbH, Franz Humer is Chairman of Neogene Therapeutics. He is a Board Director of Allogene Therapeutics, Cydar Medical and Emil Frey Holdings and an Advisor to Temasek Holdings, Letterone Healthcare and Breakthrough Properties.
In 1995, he joined Hoffmann-La Roche as a member of its Board and the head of its Pharmaceutical Division, progressing to become Chairman and CEO in 2001, and between 2008 and 2014 the Chairman of Roche Holding Limited. He joined the Board of Diageo in 2005, became Chairman in 2008 and retired in 2016.
Before joining the Roche Group, he was the managing director of Glaxo Pharmaceuticals UK and Member of the Board of Glaxo Holdings plc. He progressed to be responsible for Research, Business Development, Manufacturing, Commercial Strategy, and all non-U.S. Operations for 13 years.
Before that, he held various general management positions in Latin America and Europe for Schering-Plough Corporation.
He is Chairman of the Board of Directors of the International Centre for Missing & Exploited Children and Chairman of the Humer Foundation.
Franz Humer earned a PhD in law from the University of Innsbruck, Austria and an MBA from INSEAD in Fontainebleau, France.