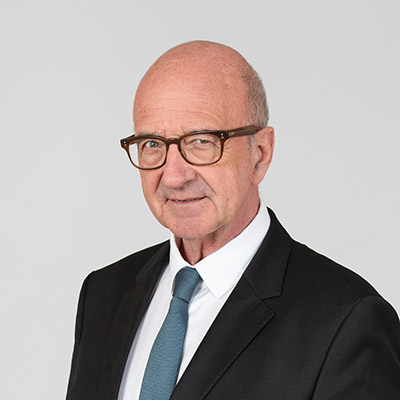 Founder & Head of Scientific Advisory Board
Prof. Dr. Dr. Dr. H.C. Mult. Florian Holsboer
Florian Holsboer is one of the most internationally renowned depression researchers. He is known for his discoveries about the connection between stress, depression, anxiety, and sleep disorders, the laboratory diagnostic characterization of these diseases and their best targeted treatment. He is one of the founders of personalized depression therapy, which, based on laboratory diagnostics, helps to optimize the treatment of depression. Furthermore, he is author or co-author of over 1,200 scientific publications and is one of the most cited scientists worldwide.
Florian has received numerous awards, including the Gay Lussac Humboldt Prize (France), the Luis Federico Leloir Prize (Argentina), the Freedom to Discover Award (USA), the Wagner v. Jauregg Medal (Austria), the Anna Monika Price, the Robert Pfleger Research Prize, and the Zülch Prize (all Germany). He holds honorary doctorates from the Universities of Leiden (Holland) and Zurich (Switzerland).
He was appointed Chair of the Department of Psychiatry at the University of Freiburg in 1987 and became Director of the Max-Planck Institute (MPI) of Psychiatry in Munich in 1989. After 25 years at the helm of the MPI of Psychiatry, he left in 2014 and founded HMNC Brain Health.
As of January 2021, he is a member of the Supervisory Board of HMNC Brain Health and Chairman of the Scientific Advisory Board. He is also Chairman of the Board of Directors of DJE Finanz AG, a Swiss asset management company.